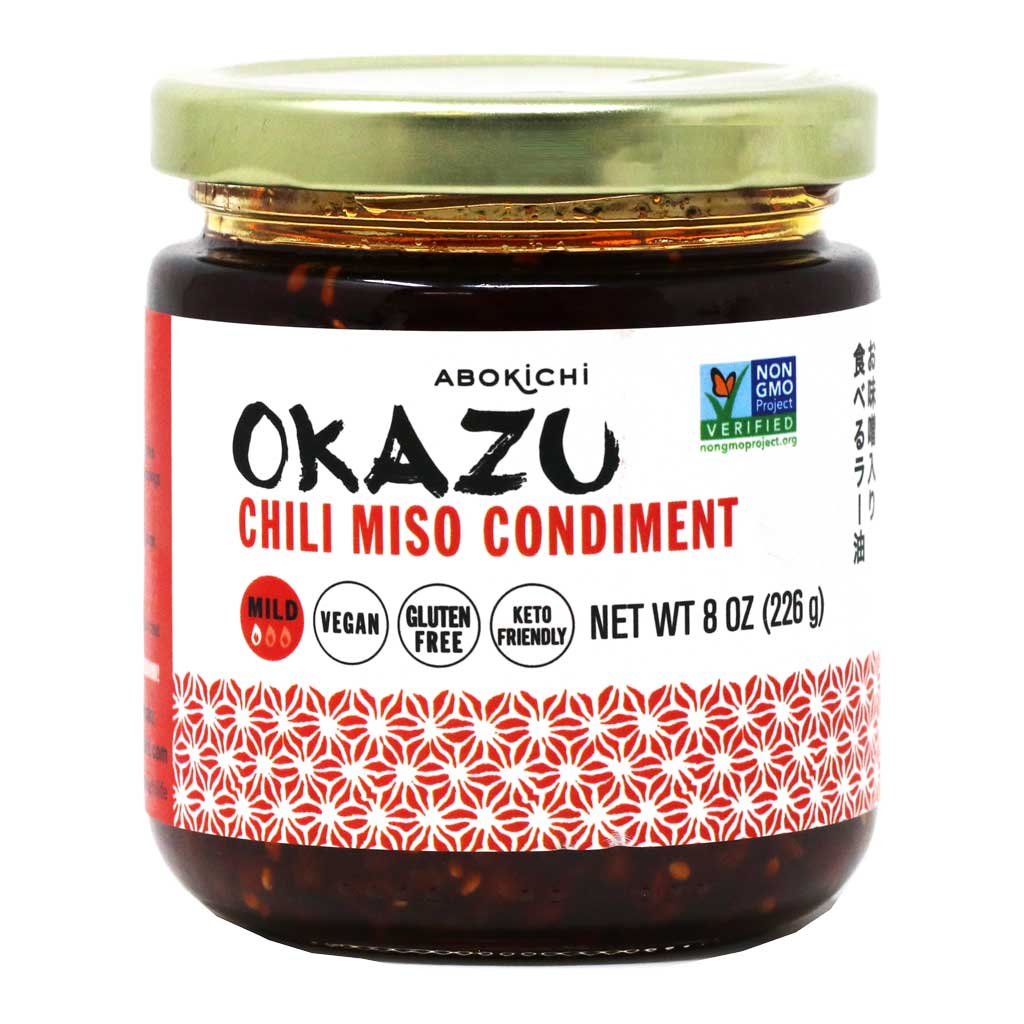 Okazu Chili Miso from Abokichi
Regular price $15.95 Sale
Out of Stock
Medium Spicy Chili Oil
The addition of miso paste gives this chili oil an umami-rich backbone while mellowing its heat. Nutty sesame oil, chopped garlic and sesame seeds round out this savory, textured condiment.
Ingredients: sunflower oil, sesame oil, garlic, miso paste (organic soybeans, rice, salt), tamari soy sauce (non-gmo soybeans, salt, sugar), organic cane sugar, chili powder, white sesame seeds, chickpea flour. Refrigerate after opening.

How to use
This Japanese-inspired chili oil is incredibly versatile. Spoon over steamed rice, top scrambled eggs, slather it across ears of grilled corn or drizzle it over fish tacos. Okazu Chili Miso can also be used as the base for dressings—mix it with a couple dashes of Pure Rice Vinegar from Iio Jozo to add kick to shaved carrot or smashed cucumber salads.
About the producer
Jess Mantell, Fumi Tsukamoto and Bobby Khorasani are the three-person team behind Abokichi, a Japanese-inspired food brand based in Toronto, Canada. They began making chili oil to accompany the handmade onigiri (Japanese rice balls) they were selling at farmers' markets across the city. Their chili oil was a hit and Okazu, Japanese for "a side dish meant to be eaten alongside rice," was born.
Awards
2020 sofi

Awards-Condiments, Dressings and Marinades

:

 Gold

 


More Info
Producer
Country

Canada
Region

Toronto, Ontario
Size

8 oz - 226 g