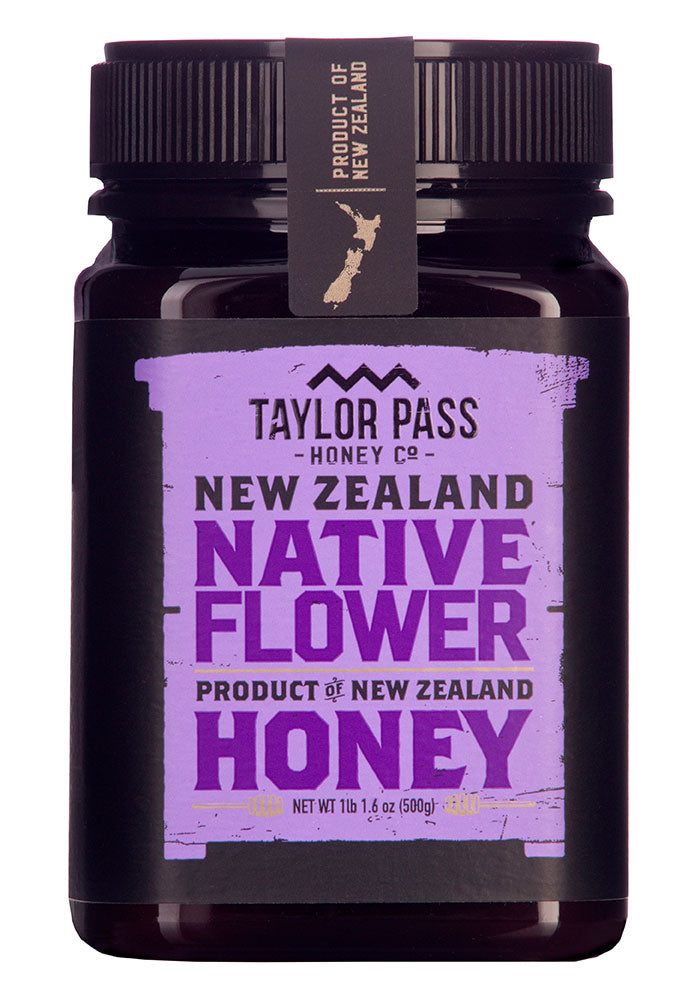 Back to Honey & Syrup
Native Flower Honey from Taylor Pass Honey Co
Regular price $18.95 Sale
Out of Stock
Native Bush Honey from New Zealand
Finally back in stock!
Taylor Pass Honey Co's Native Flower Honey—harvested from South Westland on the west coast of the South Island of New Zealand—is luscious and velvety with delicate notes of caramel, flowers and dried herbs. Sweet upon first taste, this well-balanced honey has a clean, herbaceous finish. 
Looking for more honey from New Zealand? Try Manuka UMF 5+ and Creamed Clover Honey from Taylor Pass Honey Co.
How to use
This New Zealand wildflower honey is the quintessential everyday honey. Stir into tea, drizzle over whole wheat toast slathered with salted butter or whisk into dressings and marinades. Or use this medium-bodied honey in lieu of sugar in simple syrup for drinks and cocktails (psst, it is perfection in Bourbon-based libations).
About the producer
Taylor Pass Honey Co have been building their knowledge of beekeeping for almost 30 years, ever since founder Darren Clifford was gifted his first hive when he was 14 years old. Located on the South Island of New Zealand, Taylor Pass Honey Co specializes in monofloral honey varieties, as well as prized UMF Manuka Honey.
The folks at Taylor Pass Honey Co are committed to sourcing and producing high-quality honey. They work closely with their beekeepers, while also building strong, long-lasting relationships with the landowners that house their hives. Using RMP accredited extraction, they use state-of-the-art equipment that ensures the honey stays in its most natural, pure state.
Each type of their honey highlights the specific terroir of the South Island of New Zealand, a unique place known for its rugged terrain, lush valleys and almost year round sunny climate. Taylor Pass Honey Co's honey is a taste of a place—from their Clover Honey from the mountainous region of Central Otago to their Manuka Honey, which comes from the Marlborough Sounds, Nelson Lakes National Park and the Awatere Valley.
More Info
Producer
Country

New Zealand
Region

Marlborough
Size

500 grams