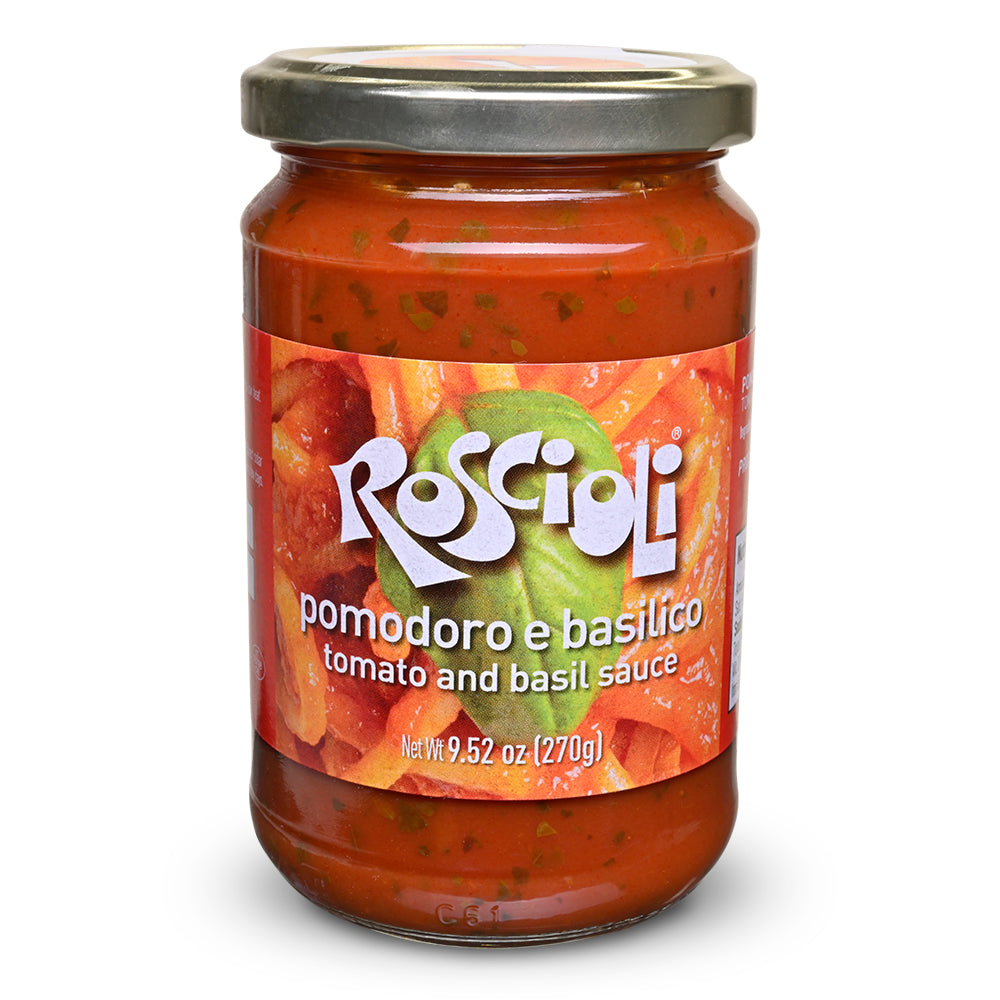 Back to Pasta Sauce & Tomatoes
Tomato and Basil Sauce from Roscioli
Regular price $10.95 Sale
Out of Stock
When a sauce is this simple, the quality of each ingredient really matters. Few understand this quite like the chefs behind Roscioli, one of Rome's most iconic restaurants. Their pomodoro e basilico pasta sauce is made from the same high-quality, regional ingredients that you'd find in their restaurant's kitchen: San Marzano tomato puree, shallot, extra virgin olive oil, basil and sea salt.
Toss this fragrant, flavor-packed sauce with spaghetti or your favorite pasta cut. 
Read our easy instructions for making restaurant-level pasta with Roscioli Tomato and Basil sauce at home. 
About the producer
In Rome, the Roscioli family are culinary royalty. Their network of businesses, which include a bread bakery, pastry shop, salumeria and wine bar, attract crowds from all over the world as well as local Romans. Their salumeria is particularly famous for being one of the most sought-after dining destinations in the city. Twice a day, the humble deli is transformed into a full-fledged restaurant serving pasta among other time-honored Roman dishes. 
In the 1950s, Franco Roscioli opened a bread bakery on the outskirts of Rome and a few years later, invited his brother Marco (then only 12 years old) to join him. Today, Marco's three children are at the helm of the family business that has recently opened their first international outpost in New York City. Read more about the Roscioli family's legacy from the New York Times. 
More Info
Producer
Country

Italy
Region

Rome
Size

9.52 oz - 270 g