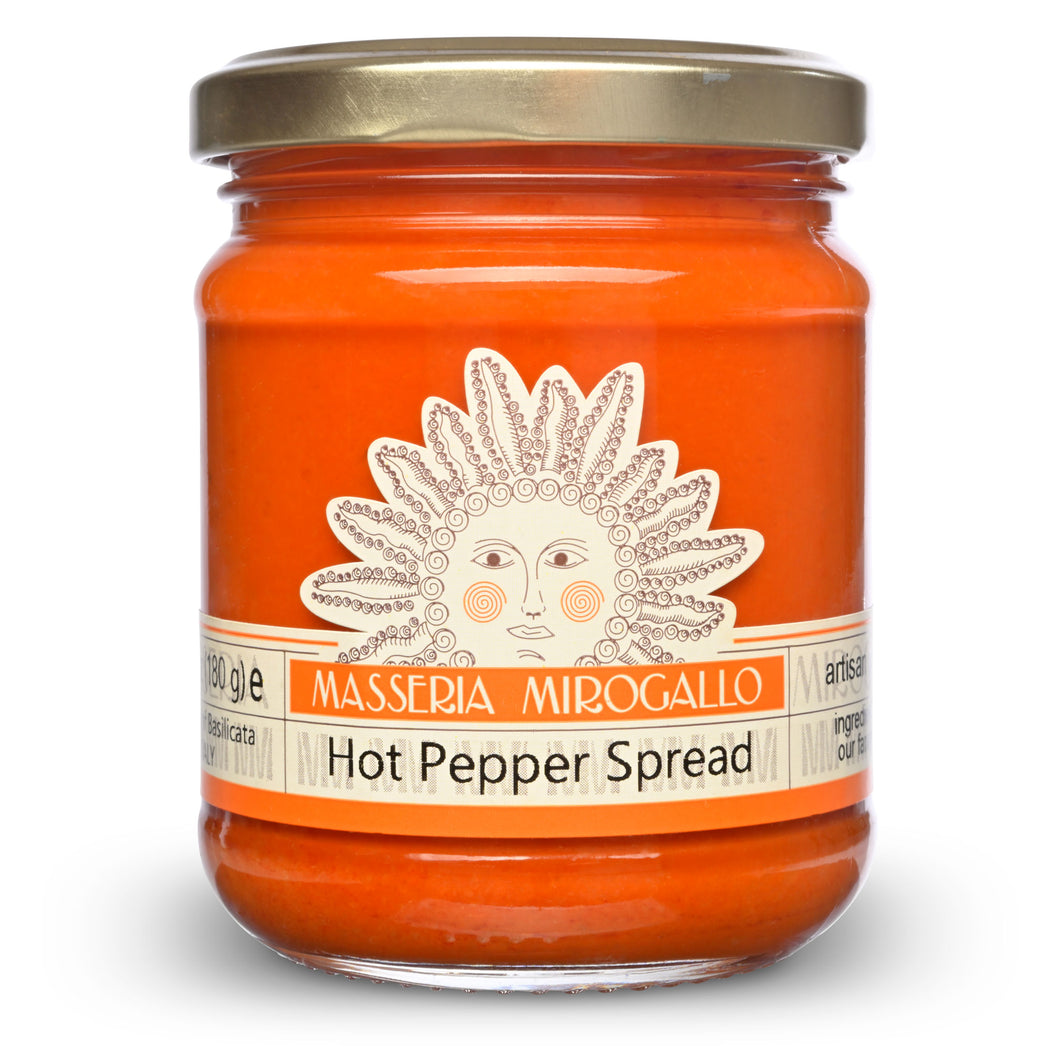 Back to Condiments
Hot Pepper Spread from Masseria Mirogallo
Regular price $9.95 Sale
In Stock
The label may read "hot," but this crema di peperoncino is more fruity and bell pepper-forward than its name would suggest. Made with the local variety of sweet Peperoni di Senise, the same peppers that are used to make Cruschi and Pepper Composta, this smooth spread gets its pleasant tingle of heat from a small addition of fiery Diavolicchi Peppers. 
How to use
Add a teaspoon of Hot Pepper Spread to tomato-based pasta sauces, seafood stews or warmed fregola sarda with poached shrimp for a boost of bright, vegetal dimension. We also think it makes a great sandwich spread, primed to highlight everything from chicken salad to sliced mozzarella and tomatoes. 
About the producer
Since the 1800s, one of the largest farms in Lucana Valley of Basilicata, Italy has been owned by the Mirogallo family, who specializes in the cultivation and preservation of heirloom varieties of fruit and vegetables from which they hand-make very high quality pantry products. The Mirogallo brothers are quick to point out that everything they put in a jar comes from their fields, and that the only preservatives they use are vinegar and salt. Every summer, the Mirogallo farm is bustling with many farm-workers hand harvesting perfectly sun-ripe fruit and vegetables. Inside the old white washed farm building, a state-of-the-art kitchen transforms the bounty of every day into a wide array of jars of all color and sizes.
More Info
Producer
Country

Italy
Region

Basilicata
Size

6.34 ounces (180 grams)