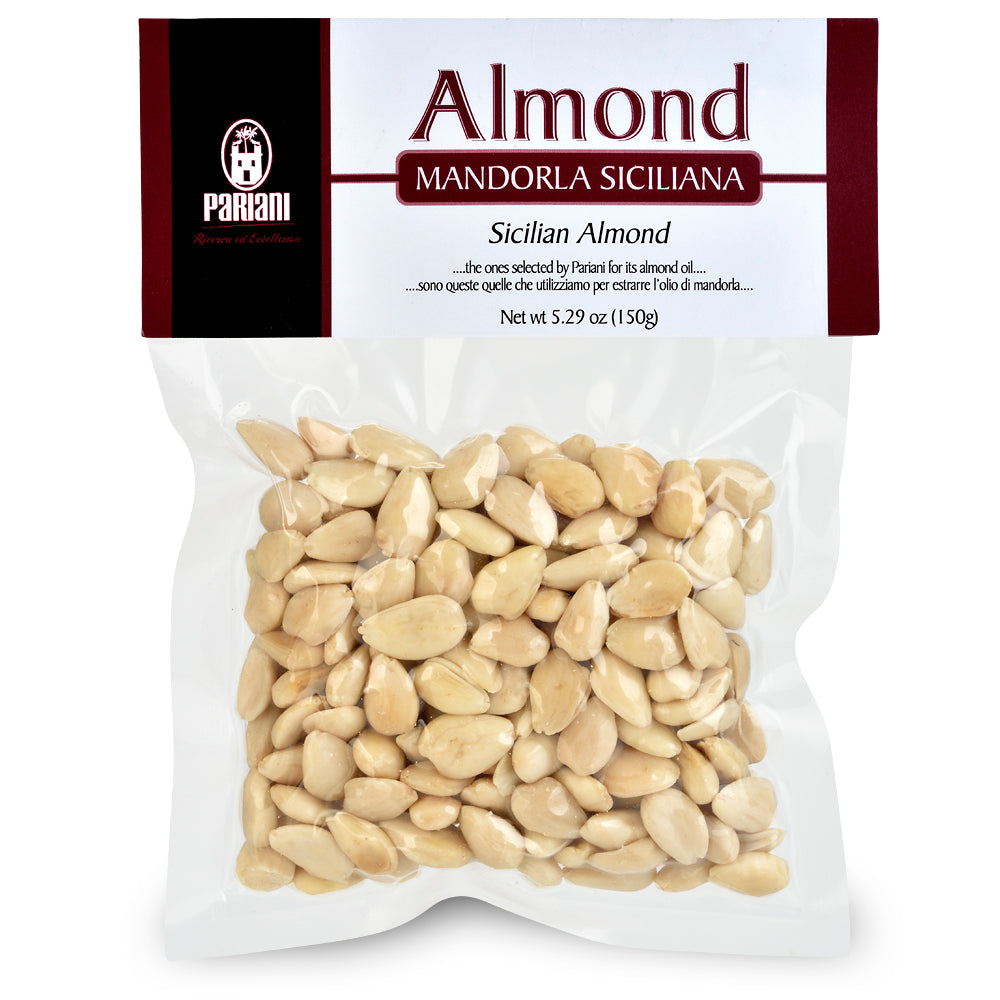 Back to Baking
Peeled Sicilian Noto Romana Almonds from Pariani
Regular price $12.95 Sale
Out of Stock
Raw, Peeled Sicilian Sweet Almonds
Pariani, the purveyors of D.O.P. Hazelnut products from Piedmont, have traveled to the south of Italy to bring us these prized Sicilian Noto Romana Almonds. The Noto Romana variety of almond hails from the southeastern corner of Sicily, near the town of Noto.
Intense and sweet, these peeled, raw almonds make delicious almond paste and marzipan, much like that you'll find all over Sicily. Although their texture is dry and dense (they are not as oily as other varieties), these Sicilian almonds intensify when roasted and are great for baking things such as almond croissants. Crush or chop Pariani's Noto Romana Almonds and use as a topping for yogurt, ice cream sundaes or granita. 
About the Producer
Pariani is world renowned for their top quality nuts and nut products. The founder, Mattia Pariani, began his love affair with Italian D.O.P hazelnuts during his studies at the University of Torino, where his thesis on hazelnut oil won the National Innovation Prize. Not content with scholarly writing and research, Mattia began sourcing the finest hazelnuts, extracting and bottling his own oils from the finest Piemontese hazelnuts and quickly gained a reputation as the ultimate artisan producer of Italian nuts. Mattia's passion is evident in all of the Pariani products, like his whole Sicilian pistachios and chopped Italian nuts.
More Info
Producer
Country

Italy
Region

Sicily
Size

5.29 oz - 150 g