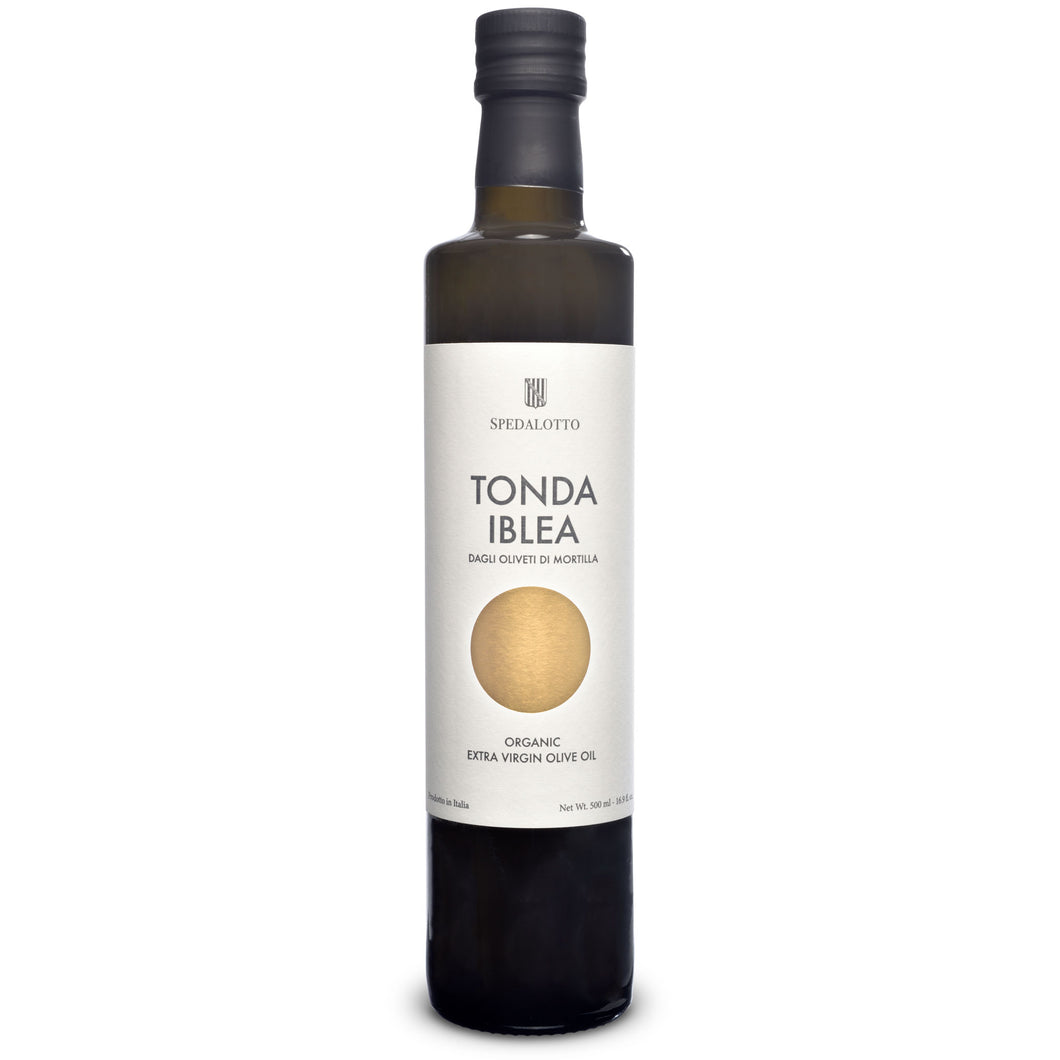 Back to Oil & Vinegar
Organic Olio Nuovo D.O.P from Spedalotto Tonda Iblea
Regular price $45.00 Sale
In Stock
Freshly Pressed 2023 Sicilian Olio Nuovo
Fans of Spedalotto Tonda Iblea Extra Virgin Olive Oil will love their 2023 olio nuovo, or "new oil." Pressed from a single cultivar of Tonda Iblea olives organically grown on their estate in Chiaramonte Gulfi, Sicily, this olio nuovo is vibrant with verdant notes of herbs and green tomatoes.

Olio nuovo is the first pressing of the just-harvested olives. It is olive oil at its most intense and raw state, beaming with bright aromatics. Since olio nuovo is so fresh, it's meant to be enjoyed as quickly as possible. In other words, pour it over everything. 
How to use
Drizzle Spedalotto Tonda Iblea Olio Nuovo over hearty soups, slow-cooked beans or simply prepared vegetables like blanched green beans. Olio nuovo's herbaceous notes also add dimension to meaty main courses, like grilled fish, steaks or roasted lamb. Or, enjoy this fresh olive oil simply brushed over slices of grilled bread rubbed with raw garlic and finished with a sprinkling of flaky Fleur de Sel sea salt.
About the Producer
On the estate of Marchesi Achille Paterno' di Spedalotto, there are 7,500 olive trees, all organically farmed and growing the unique Tonda Iblea olive. The altitude and climate here guarantee a perfect environment for growing olives, and the area is now under the strict quality control laws of a Denominazione di Origine Protetta (DOP), guaranteeing olive oil excellence year after year. Harvesting is done entirely by hand before crushing in a nearby frantoio (olive mill). Careful decanting into stainless steel tanks plus one month of settling ensure a beautifully clear oil. Tondo DOP Extra Virgin Olive Oil is an incredible sensory experience: sweet, fruity and harmonious.
More Info
Producer
Country

Italy
Region

Monti Iblei, Sicily
Size

500 ml
Harvest Date

Fall 2023
Olive Varietal

Tonda Iblea