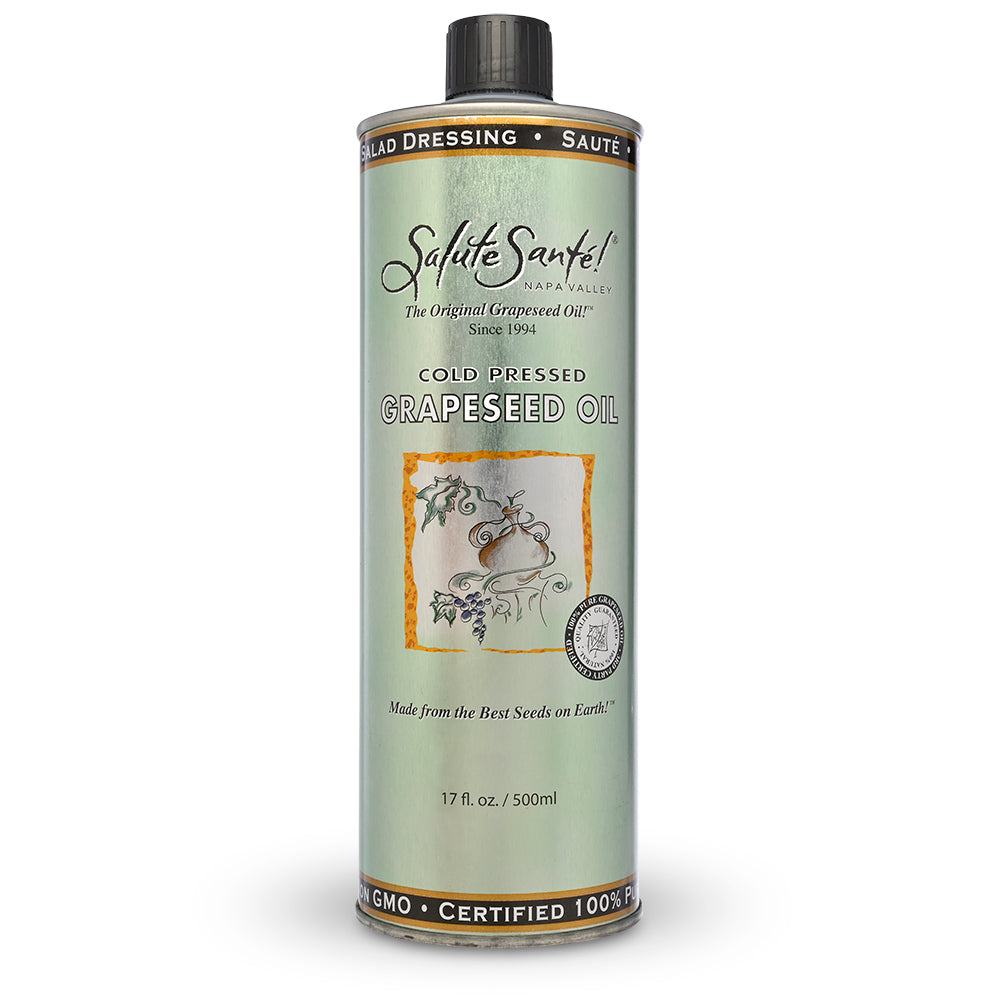 Back to Oil & Vinegar
Grapeseed Oil from Salute Santé!®
Regular price $13.95 Sale
In Stock
Cold-Pressed Grapeseed Oil
Salute Santé's Original Grapeseed Oil has long been the go-to oil for chefs—and for good reason. The clean, neutral and slightly nutty flavor of this oil has the ability to enhance ingredients without overpowering them and never leaves a greasy aftertaste. Salute Santé is the only brand that guarantees third-party-certified 100% grapeseed oil without the mystery fillers. It's both Non GMO verified and kosher certified. Even Oprah loves it—this grapeseed oil made the cut for Oprah's Favorite Things list in both 2016 and 2019.
How to use
Its high smoke point makes it a perfect oil for sautéing and frying without the smoking, splattering or burning. Excellent for everyday use, this grapeseed oil is extremely versatile, perfect for salad dressings, marinades and baking.
About The Producer
Sharing a passion for healthy, delicious gourmet food and sustainable alternatives, Valentin and Nanette Humer moved to California and founded Food and Vine Inc. and Salute Santé in 1994.
Pioneers of the first cold-pressed grapeseed oil, they found the original process of pressing the oil from the seeds required a lot of energy to yield such a small amount of oil. The high cost of production made the oil inaccessible for most people. Maintaining their mission of sustainability, they shifted to a more energy-efficient system while maximizing their oil production—ultimately creating a now zero-waste company with an extremely low carbon footprint. Starting this journey over 25 years ago, Valentin and Nanette have been clean and green long before it was popular and have been delivering a consistent, high-quality product that we find ourselves coming back to again and again.  
More Info
Producer
Country

United States
Region

Napa, California
Size

17 ounces / 500 ml