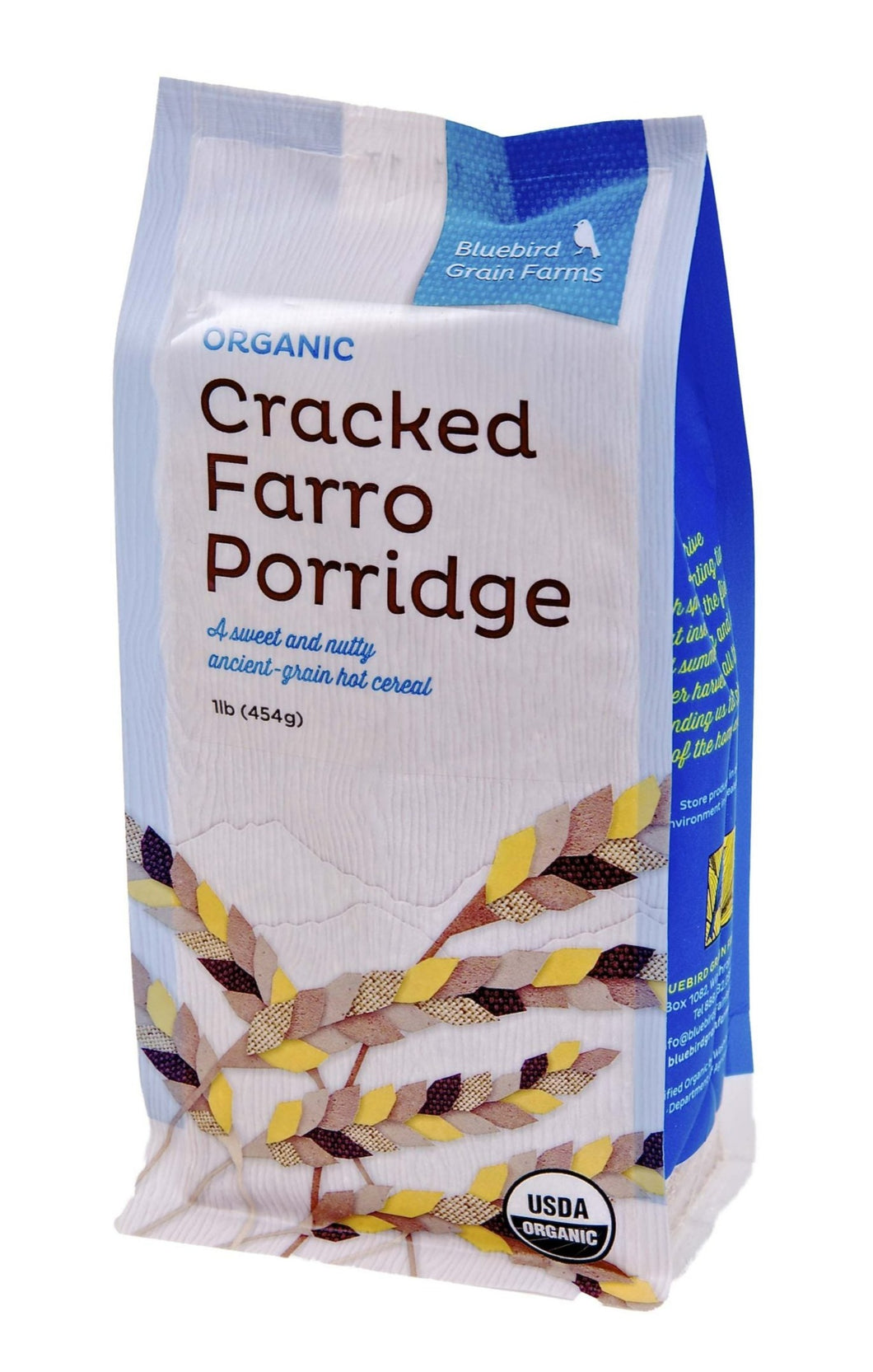 Back to Grains
Organic Cracked Farro Porridge from Bluebird Grain Farms
Regular price $10.95 Sale
Out of Stock
Whole Grain Porridge for Any Time of Day
Whole grain emmer farro is cracked in a fine grind for a nutty, rich porridge with a velvety texture. Quick-cooking—ready in just 12 to 15 minutes on the stovetop—this porridge makes an easy hot breakfast or polenta-style dinner when paired with roasted vegetables or meat.

How to use
Endlessly versatile, this farro porridge can go sweet or savory. In the morning, top with fruit, a drizzle of New Zealand Manuka Honey or a crispy fried egg. Its fast cooking time also makes it ideal for weeknight dinners. Serve with roasted squash, sautéed mushrooms or braised short rib if you've got a little extra time on your hands.
Looking for more from Bluebird Grain Farms? Try their Old World Cereal Blend and Whole Grain Einkorn. 
About the producer

Husband-and-wife team Sam and Brooke Lucy founded Bluebird Grain Farms in the Methow Valley of Washington state. Since 2004, they've been cultivating whole grains using only organic and regenerative farming practices while partnering with other like-minded organic grain farmers in the region. As Sam and Brooke put it, "our goal is to cultivate and mill the most irresistible, nutrient-rich ancient grains we can while leaving this land healthier for the next generation."
More Info
Producer
Country

United States
Region

Washington
Size

16 ounces