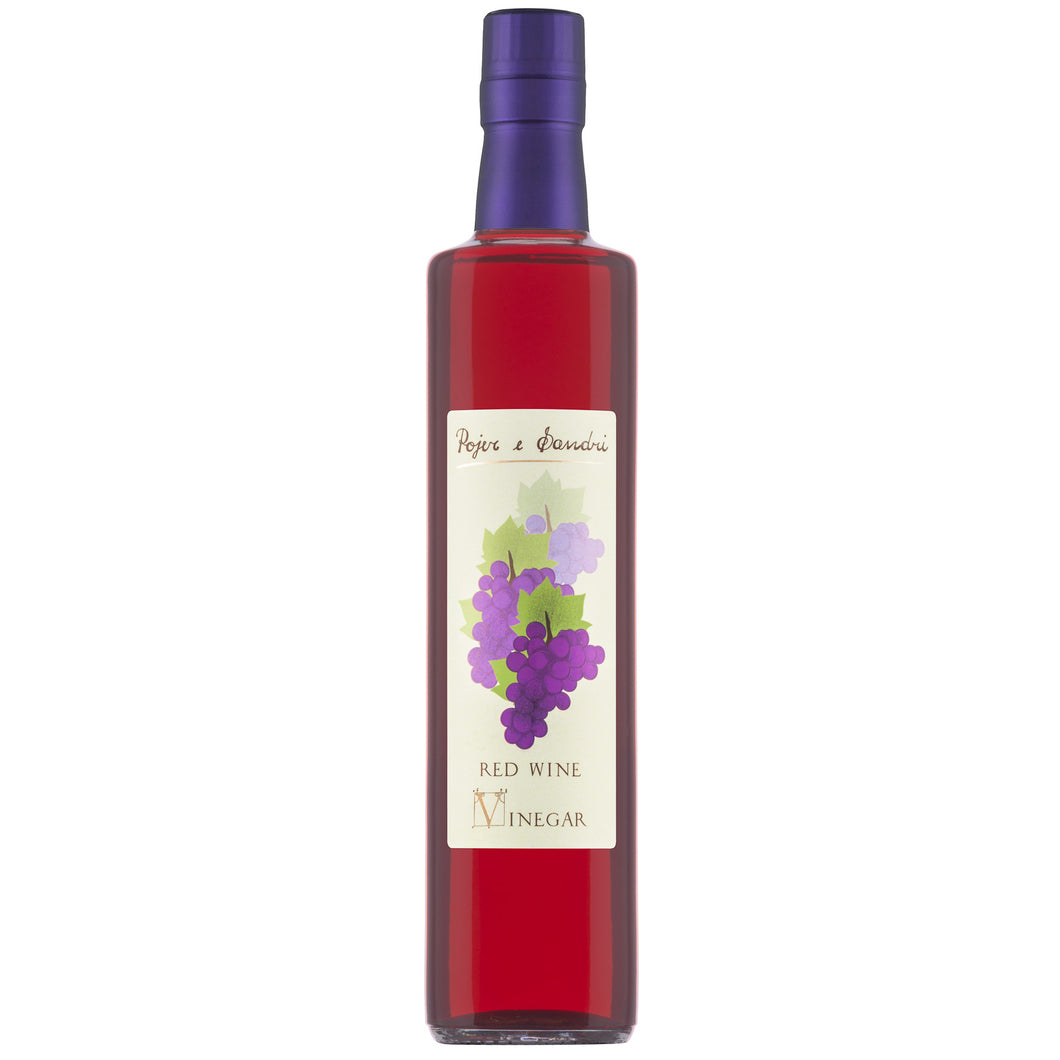 Back to Autentico: Cooking Italian, the Authentic Way
Red Wine Vinegar from Pojer e Sandri
Regular price $17.95 Sale
In Stock
Red Wine Vinegar from Trentino-Alto Adige, Italy
With a body reminiscent of a great Pinot Noir, this red wine vinegar is robust and tangy with notes of late-harvest raisins and dried apples, and a subtle woodsy finish. 

Pojer e Sandri's Red Wine Vinegar is produced from a blend of local Blaufränkisch, Zweigelt, Negrara, Groppello, and Pinot Nero grapes that reflect the ephemeral, cool mountain environment of the Dolomites. After spending a minimum of 18 months aging in oak barrels, this vinegar is elegant, balanced and versatile.

How to use
Pojer e Sandri's Red Wine Vinegar is ideal for dressing radicchio or arugula salads, grilled vegetables or tannic vegetables, such as artichokes. Swirl over hearty stews to add a pop of bright flavor and or use to deglaze pork or meat roasts.
Savor more from Pojer e Sandri—check out their fruit vinegars; Cherry Fruit Vinegar, Quince Fruit Vinegar or Black Currant Vinegar. Try also Pojer e Sandri's White Wine Vinegar.
About the producer
Perched on the steep eastern side of the canyon-like valley of the Adige River, Pojer e Sandri is one of the most remarkable wineries in the Trento region of Italy. The dynamic team of Fiorentino Pojer and Marco Sandri have owned the estate since 1975, when Fiorentino, as the landowner, teamed up with Marco, who had just graduated from enological school. They set out to protect and revive the many local grapes of the area and produce wines which were almost forgotten.
Their respect of the environment and traditions along with their outgoing personalities and hospitality soon set them on a class of their own. Today, they are widely respected as one of the most unique and trend-setting wineries in Italy. Pojer e Sandri has now expanded their expertise to include the production of high quality fruit vinegars.
More Info
Producer
Country

Italy
Region

Trentino-Alto Adige
Size

500 ml