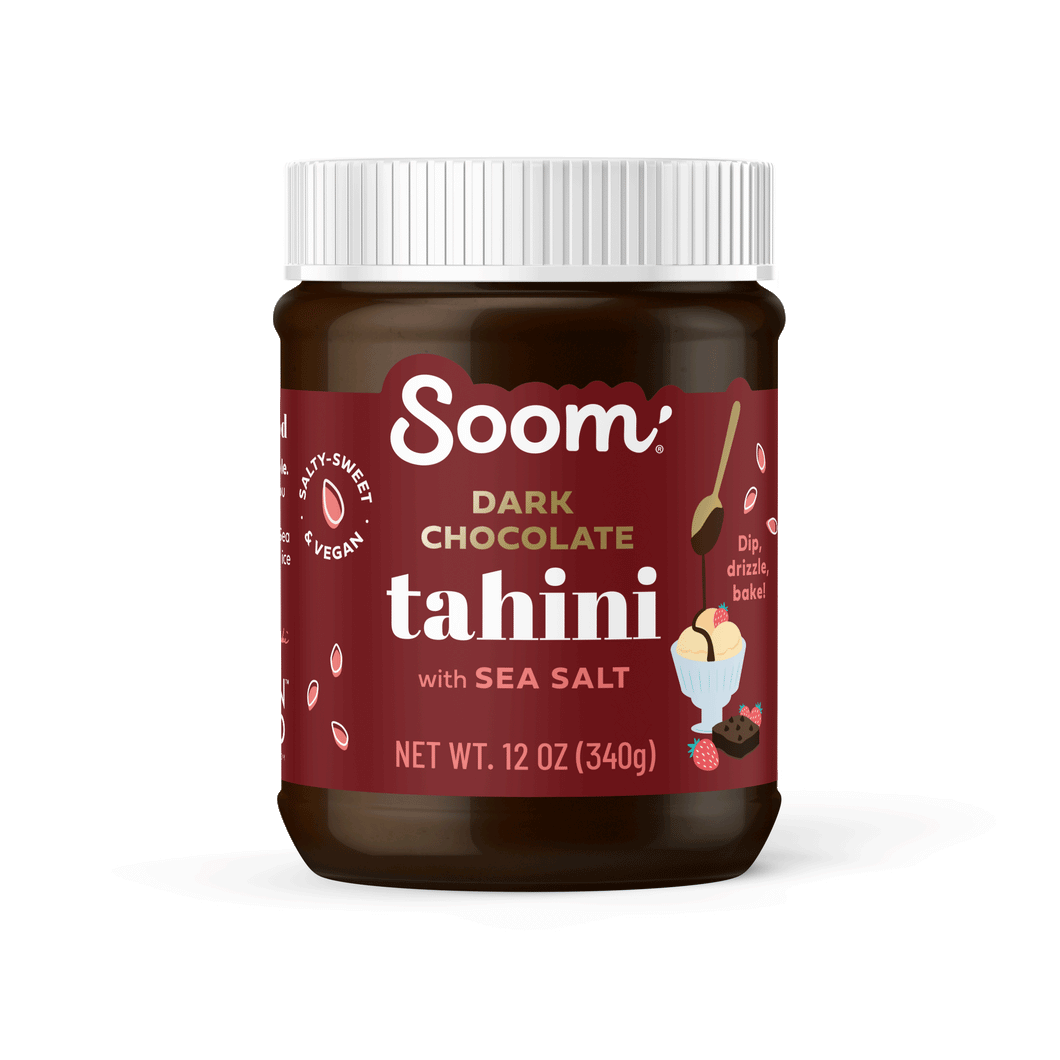 Back to Back in Stock
Dark Chocolate Tahini from Soom
Regular price $11.95 Sale
In Stock
Sesame Seed Paste with Chocolate and Sea Salt 
Soom Foods makes this sweet and salty spread by grinding roasted white sesame seeds into a smooth paste and blending it with cocoa powder, cane sugar and a pinch of sea salt. Luscious and spoonable with a consistency similar to frosting, Dark Chocolate Tahini is vegan, gluten free and can be used in all kinds of desserts and snacks—if you can resist eating it all from the jar. 
How to use
Spread Soom Foods Dark Chocolate Tahini over toast, spoon into smoothies or use it like frosting, slathering it across cakes and cookies. Swap it in for standard tahini when making brownies, halvah or No-Bake Tahini Cheesecake Bars—just remember to reduce the amount of sugar that's called for in the original recipes.
Looking for the original? Try Soom Premium Sesame Tahini. 
About the producer
Soom Foods is a Philadelphia-based, all-women-owned company that was founded by three sisters—Shelby, Jackie and Amy—in the pursuit of truly transcendent tahini. Their vision: To make tahini a staple in the American pantry because it is a delicious, nutritious and versatile ingredient.
Their tahini has gained national recognition from Saveur, Food & Wine, Bon Appétit, The New York Times, The Kitchn and more. Not to mention, Jackie and Amy graced the Forbes 30 Under 30: Food and Drink list in 2018.
More Info
Producer
Country

United States
Region

Philadelphia
Size

12 ounces