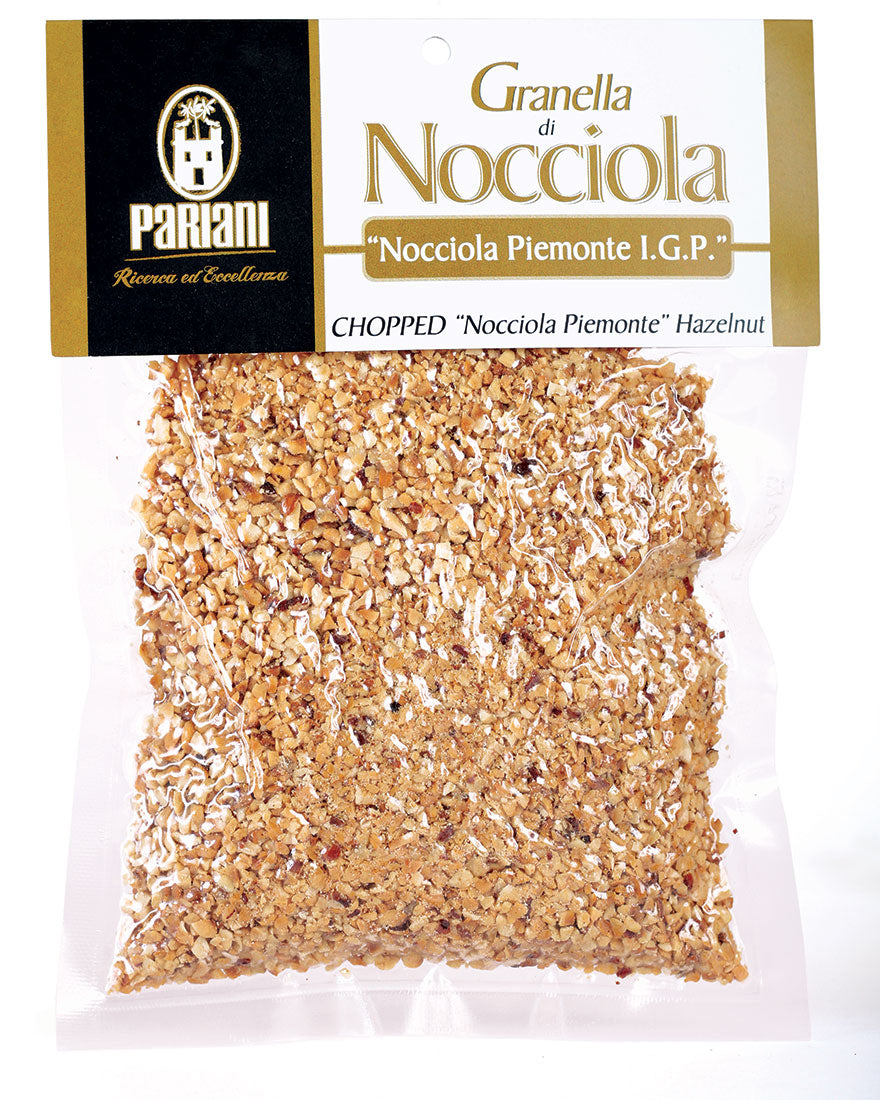 Back to Baker's Dozen
Chopped Italian IGP Hazelnuts from Pariani
Regular price $9.95 Sale
In Stock
Chopped Hazelnuts from Piedmont, Italy
Mattia Pariani—famed Italian nut purveyor—sources his hazelnuts from local farmers in the Langhe area of Piedmont, Italy.  These Italian IGP hazelnuts (which are protected by the government, like Prosciutto di Parma and Parmigiano-Reggiano cheese) capture the true essence of what a hazelnut should taste like—rich, creamy with subtle sweet notes of toasted nuts.
After the fall harvest, Mattia and his team carefully roast the hazelnuts to toasty perfection, gently remove their skins and roughly chop them. Use these chopped nuts straight out of the jar as a garnish for everything from salads to sundaes. Or they make a lovely addition to baked goods like cookies, brownies and cakes.
About the producer
Mattia Pariani's love affair with hazelnuts began during his studies at the University of Torino, where his thesis on hazelnut oil won the National Innovation Prize. Not content with scholarly writing and research, Mattia began sourcing the finest hazelnuts, extracting and bottling his own oils from the finest Piemontese hazelnuts and quickly gained a reputation as the ultimate artisan producer of Italian nuts. Mattia's passion is evident in all of the Pariani products, like his whole Sicilian pistachios and chopped Italian nuts.
Featured in these recipes:
More Info
Producer
Country

Italy
Region

Piedmont
Size

3.53 oz - 100 g