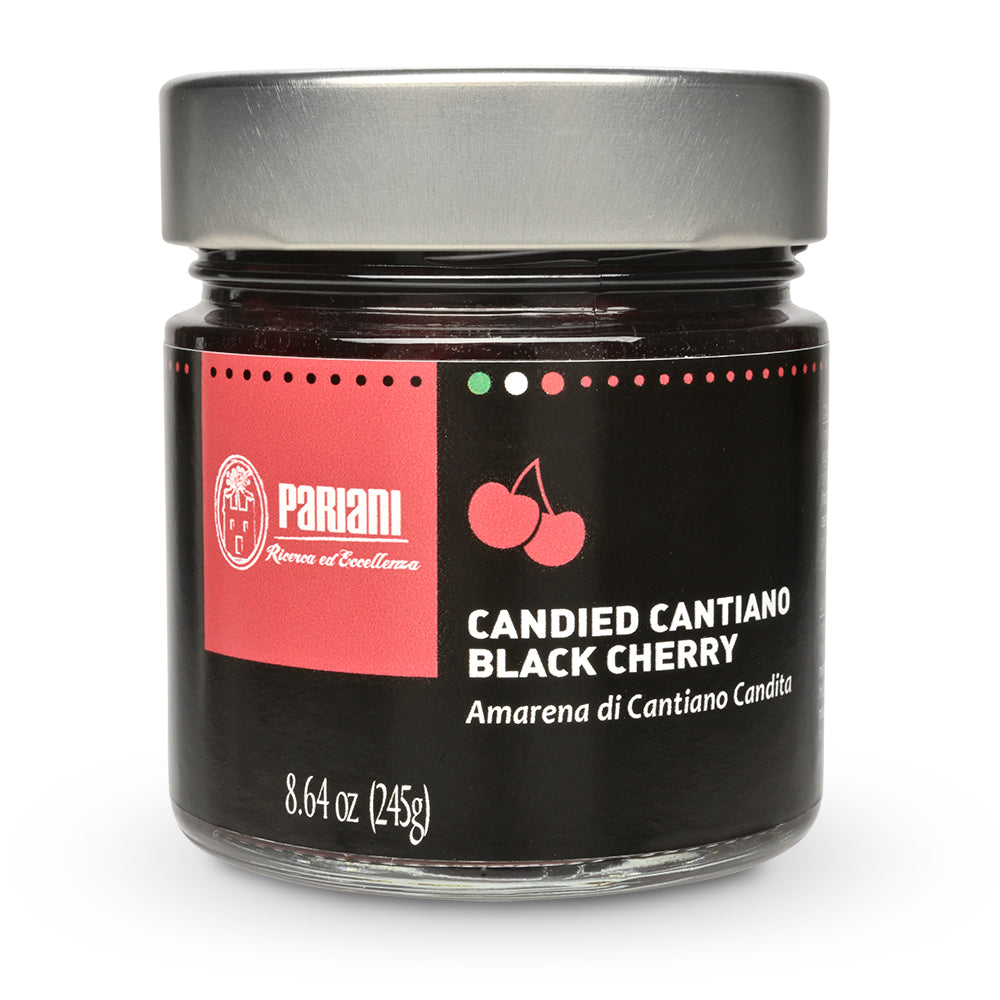 Back to Baker's Dozen
Candied Sour Black Cherries from Pariani
Regular price $14.95 Sale
In Stock
Cantiano Cherries in Syrup
These sour black cherries grown in the Cantiano region of Marche, Italy, are preserved in a combination of their own juice and a sweet syrup spiked with citrus peel and spices. Still holding their shape and texture, these cherries remain whole and tender with a juicy, tart bite that complements their sweet coating. Lingering notes of baking spices make the syrup just as irresistible as the cherries themselves.
How to use
Spoon over ice cream, panna cotta, or slices of flourless chocolate cake.

Pair with your favorite cheese, like an earthy camembert or a creamy blue.

Spear a cherry (or two) on a toothpick and and serve as cocktail garnish for a Manhattan or any other bourbon or rye-based drink.

May contain traces of nuts. Refrigerate after opening.
About the producer
Mattia Pariani's love affair with hazelnuts began during his studies at the University of Torino, where his thesis on hazelnut oil won the National Innovation Prize. Not content with scholarly writing and research, the nut nut began extracting and bottling his own oils from the finest Piemontese hazelnuts and quickly gained a reputation as the ultimate artisan producer of Italian nut oils. Mattia's passion is evident in all of the Pariani products, which range from that exquisite hazelnut oil to nut pastes and flours, as well as decadent torrone.
More Info
Producer
Country

Italy
Region

Cantiano (Marche)
Size

8.64 ounces (245 g)