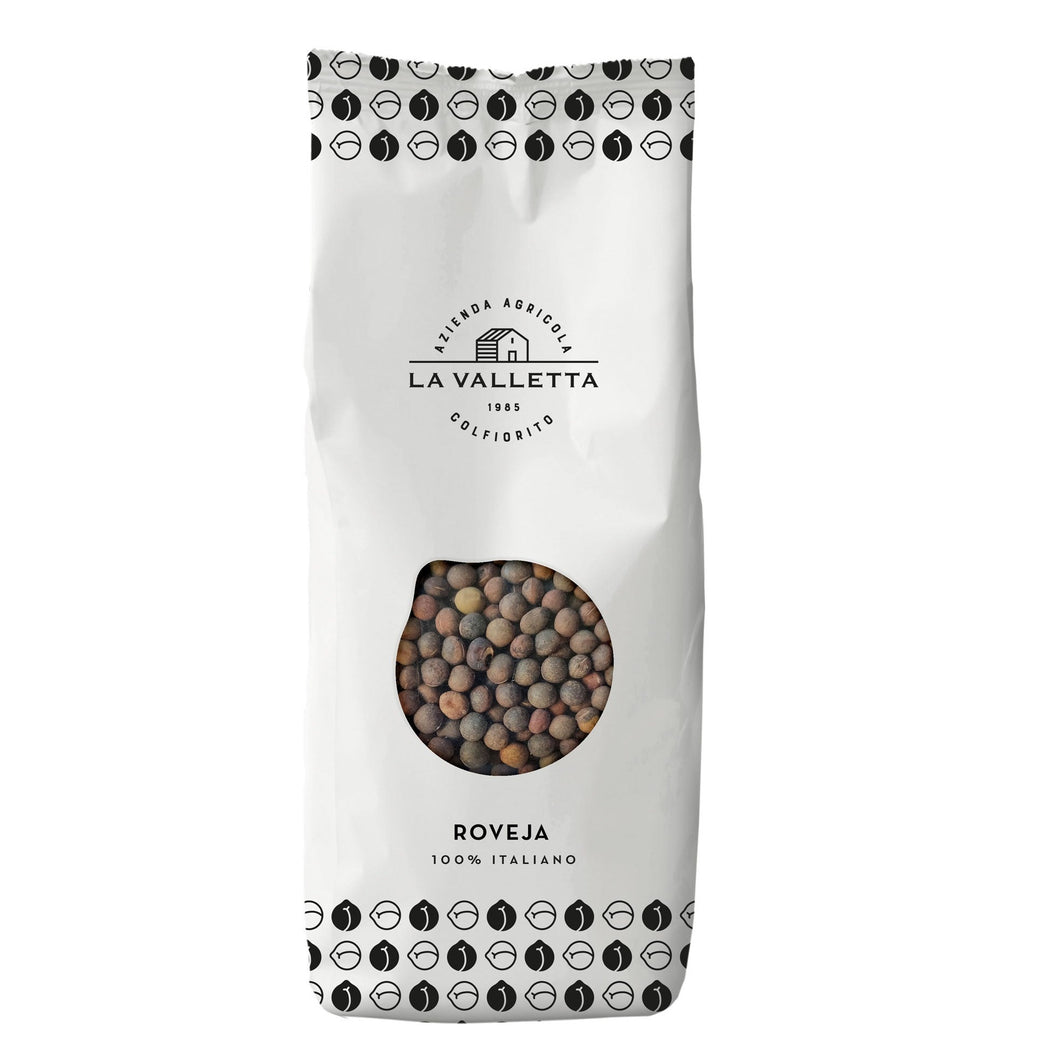 Back to New
Roveja Peas from La Valletta
Regular price $12.95 Sale
In Stock
Roveja is a hearty, pea-like legume with an earthiness similar to fava beans. For centuries, this multi-colored heirloom variety has been cultivated in Umbria, where they have been traditionally added to soups. Although beloved in Umbria, roveja was nearly lost forever. As industrialized farming became more popular in the region, planting roveja was almost completely abandoned in favor of other legume varieties that are easier to harvest with machines. But in recent years, roveja has been experiencing a resurgence thanks in part to farms like La Valletta. 
How to use
Roveja peas must be soaked for 24 hours, changing the water two to three times if possible, then simmered in water with aromatics until evenly cooked with a firm, yet creamy texture (about three to four hours). Add roveja to minestrone soup or swap them in for chickpeas in classic pasta e ceci. They also make a delicious side dish on their own, flavored with crisp guanciale, grated pecorino and chopped parsley.
About the producer
The La Valletta farm was founded in 1985 by Antonio and Adriana Cappelletti in Colfiorito, a village in the heart of the Umbria-Marche Apennine mountains. Colfiorito's unique microclimate and terroir provide the optimal conditions for growing legumes and La Valletta—now run and operated by the second and third generations of Cappellettis—is committed to honoring the land by employing traditional farming methods and plastic-free packaging.
More Info
Producer
Country

Italy
Region

Umbria
Size

400 g - 14.1 oz