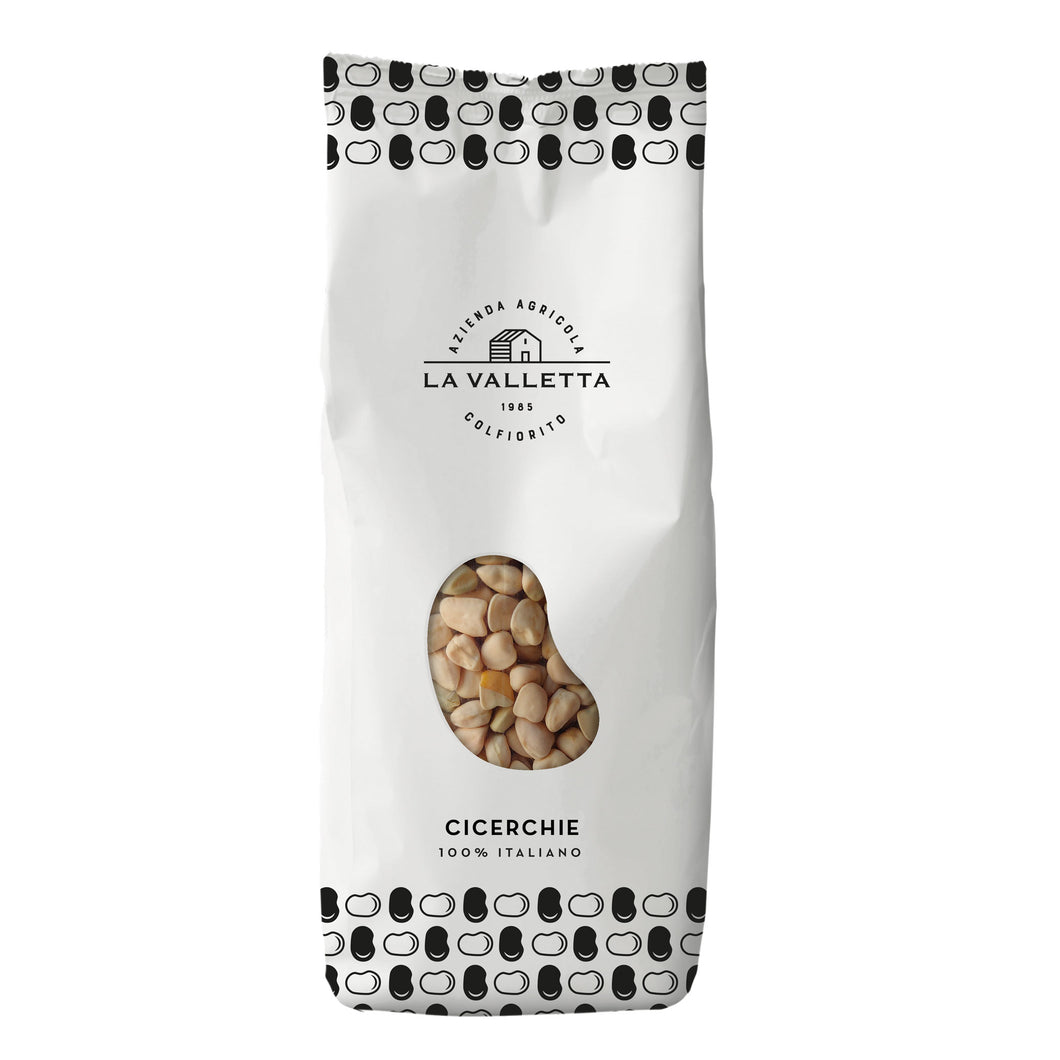 Back to La Valletta
Cicerchia Peas from La Valletta
Regular price $7.95 Sale
In Stock
These square, flat legumes have a tender skin, creamy texture and grassy flavor reminiscent of chickpeas and lentils. Cicerchia peas (cicerchie) also known as a grass pea or chickling pea, is an ancient legume that was a common peasant food in central and southern Italy. This heirloom variety was almost forgotten, but is recently starting to experience a resurgence thanks in part to farms like La Valletta.  
How to use
These dried legumes must be soaked for at least 12 hours before cooking (we suggest doing it overnight), then simmered with water and aromatics until evenly cooked. When it comes to cicerchia peas, keeping it simple is best. Drizzle them with your favorite extra virgin olive oil and aromatics like crushed Sicilian oregano or spicy fried peppers. For a traditional Umbrian dish, La Valletta recommends blending cooked cicerchia peas until smooth and spreading it across crostini. 
About the producer
The La Valletta farm was founded in 1985 by Antonio and Adriana Cappelletti in Colfiorito, a village in the heart of the Umbria-Marche Apennine mountains. Colfiorito's unique microclimate and terroir provide the optimal conditions for growing legumes and La Valletta—now run and operated by the second and third generations of Cappellettis—is committed to honoring the land by employing traditional farming methods and plastic-free packaging.
More Info
Producer
Country

Italy
Region

Umbria
Size

400 g - 14.1 oz