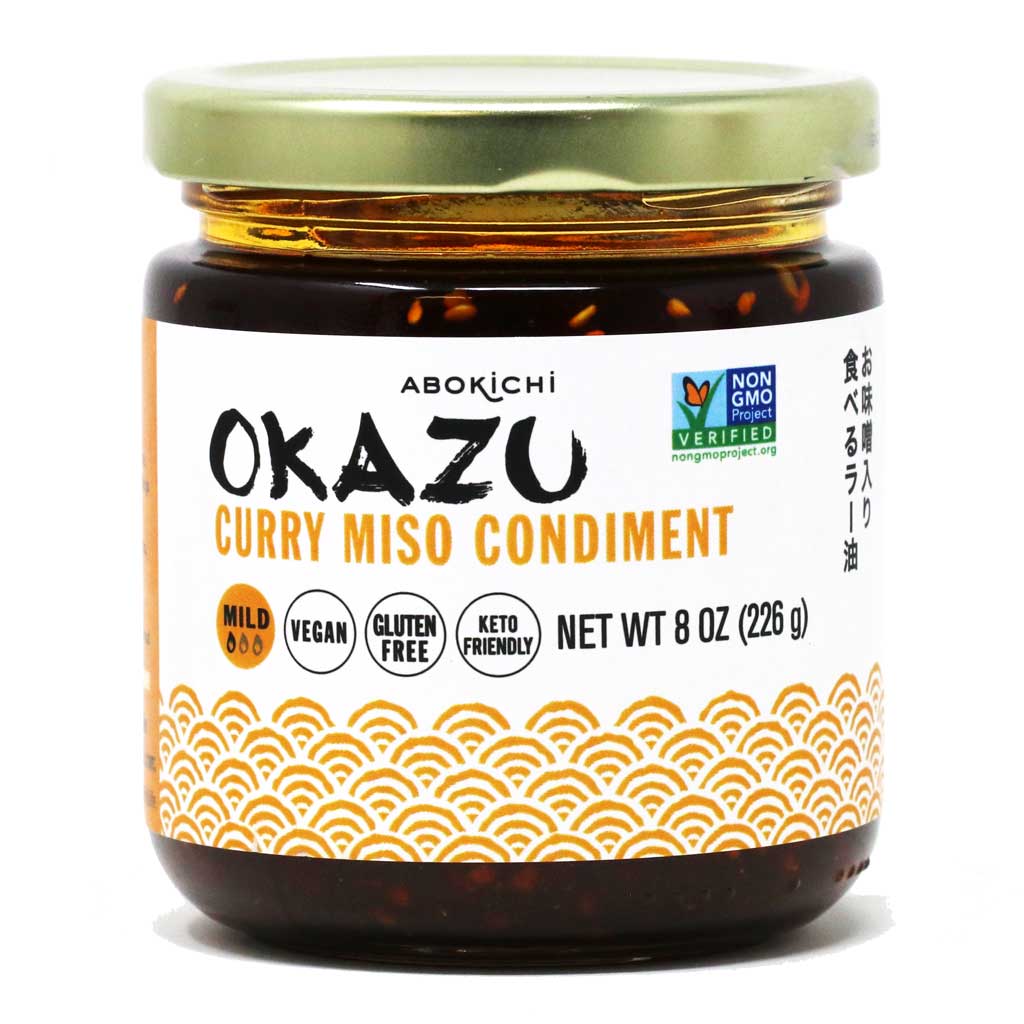 Back to Some Like it Hot
Okazu Curry Miso from Abokichi
Regular price $15.95 Sale
Out of Stock
Mild Spicy Chili Oil with Curry Spices
Bright curry spices complement nutty sesame oil and umami-rich miso paste in this twist on Abokichi's Chili Miso. Similar to the original, Okazu Curry Miso features garlic and sesame seeds for depth and texture and is equally versatile, but with a milder heat.
Ingredients: sunflower oil, sesame oil, garlic, miso paste (organic soybeans, rice, salt), tamari soy sauce (non-gmo soybeans, salt, sugar), organic cane sugar, spices, white sesame seeds, chickpea flour. Refrigerate after opening.

How to use
Spoon over hummus, drizzle over grilled vegetables, or use it as a dipping sauce for chicken wings or dumplings. Okazu Curry Miso can also be used as the base for dressings—whisk it with a little vinegar and to add a delicate kick to grain bowls and salads.
About the producer
Jess Mantell, Fumi Tsukamoto and Bobby Khorasani are the three-person team behind Abokichi, a Japanese-inspired food brand based in Toronto, Canada. They began making chili oil to accompany the handmade onigiri (Japanese rice balls) they were selling at farmers' markets across the city. Their chili oil was a hit and Okazu, Japanese for "a side dish meant to be eaten alongside rice," was born.
Awards
2020 sofi

Awards-Condiments, Dressings and Marinades

:

 Gold

 


More Info
Producer
Country

Canada
Region

Toronto, Ontario
Size

8 oz - 226 g