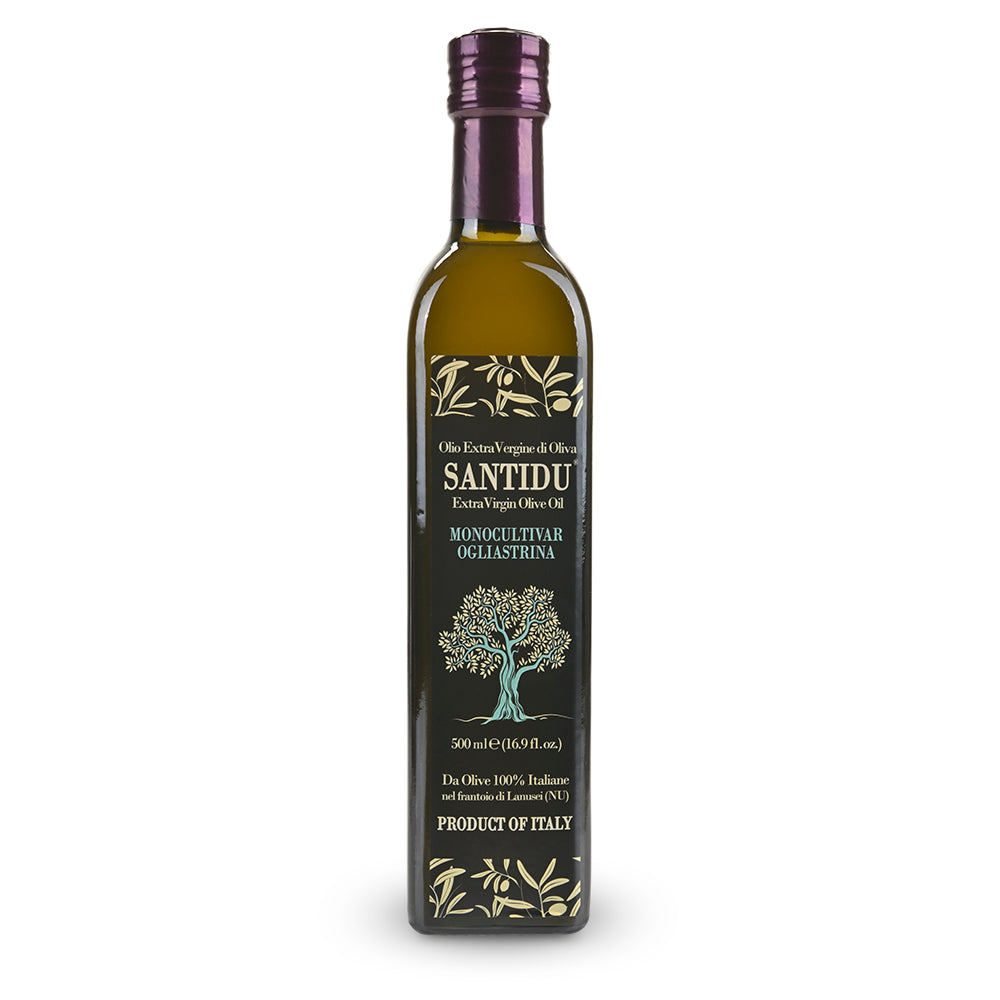 Back to Extra Virgin Olive Oil
Extra Virgin Olive Oil from Santidu
Regular price $30.95 Sale
In Stock
2022 Harvest Sardinian Extra Virgin Olive Oil
Made entirely from a single olive cultivar known as Ogliastrina, this 2022 harvest extra virgin olive oil from the Italian island of Sardinia is delicate with layered notes of fruit and green herbs. A delicate spice on the finish rounds out this mild-intensity olive oil.
How to use
This olive oil makes a beautiful addition to classic regional dishes of Sardegna. Drizzle over Fregola Sarda with Clams & Zucchini, pour over crispy sheets of pane carasau (Sardinian flatbread) topped with fleur de sel or use as a base for a simple tomato sauce destined for malloreddus (traditional saffron-flavored gnochette pasta).
Santidu olive oil also shines in simple vegetable preparations. Use to marinate baby artichokes, drizzle atop grilled asparagus or toss with fresh fava beans and spoon over crostini.
About the producer
Santidu (meaning "feelings" in Sardinian), makes olive oil from olives grown in groves that have been producing for centuries. Situated in the Marmilla region of Sardinia in the heart of the Mediterranean, Santidu is located in the perfect environment for the olive tree: planted among verdant rolling hills with southern exposure to sun and circulation of fresh air from constant sea breezes. 
More Info
Producer
Country

Italy
Region

Marmilla, Sardinia
Size

500 milliliters
Harvest Date

Fall 2022
Olive Varietal

Ogliastrina